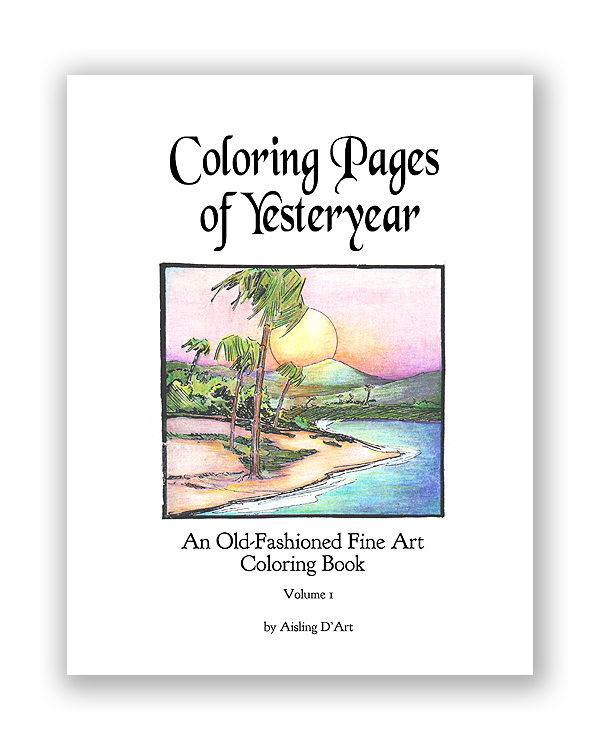 A coloring book for artists who appreciate classic landscapes and old-fashioned line drawings, ready to color.
About the Book
Step back in time to a more peaceful era. Relax with these 50 charming coloring pages, printed on one side of the page.
Each image has been carefully restored from early 20th century coloring pages. They'll remind you of a time when the pace was slower, life was simpler, and it was easier to appreciate Nature's beauty.
These coloring designs are very simple. Most are ink sketches of landscapes, and offer you a chance to add your own colors for unique, artistic results. Fine art students and painters will especially enjoy the freedom of these pages.
Let the serenity of these pages spark your imagination, and transport you back to a time when life was a simpler and more satisfying journey.
(Also available in a special edition for left-handed colorists.)
New Forest Books is a participant in the Amazon Services LLC Associates Program, an affiliate advertising program designed to provide a means for sites to earn advertising fees by advertising and linking to Amazon.com and related sites. New Forest Books also participates in other bookstore-related affiliate programs. This means if you click on a link and purchase an item, we may receive an affiliate commission. We are disclosing this in accordance with the Federal Trade Commission's
16 CFR, Part 255
: "Guides Concerning the Use of Endorsements and Testimonials in Advertising."