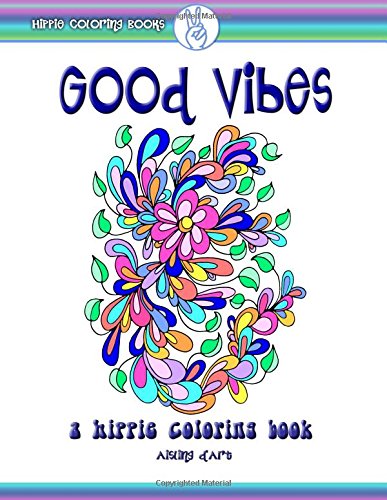 Escape everyday stress. Find your bliss in a happier, more relaxed time, when the hippie dream emerged and Woodstock brought us good vibes with rock 'n roll.
About the Book
Relax and go with the flow!
De-stress with these 40 hand-drawn hippie designs, created with love by Aisling D'Art.
Each page is different. Each is printed on just one side of the page.
Some of these designs are simple. Others are detailed, to give you maximum relief from everyday anxieties.
Escape to a simpler, happier time with Aisling's unique coloring pages. She's an artist who's still a hippie, and still creating coloring books with a Woodstock vibe.
Peace, love, and coloring… find your bliss here!
New Forest Books is a participant in the Amazon Services LLC Associates Program, an affiliate advertising program designed to provide a means for sites to earn advertising fees by advertising and linking to Amazon.com and related sites. New Forest Books also participates in other bookstore-related affiliate programs. This means if you click on a link and purchase an item, we may receive an affiliate commission. We are disclosing this in accordance with the Federal Trade Commission's
16 CFR, Part 255
: "Guides Concerning the Use of Endorsements and Testimonials in Advertising."