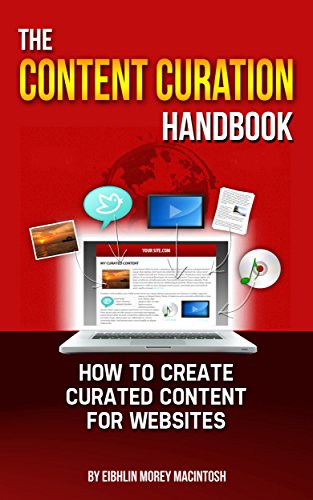 Content curation can be fun and easy! Become the go-to resource for news and fresh ideas in your niche.
About the Book
Content curation can be fun and easy!
Become the go-to resource for news and fresh ideas in your niche. Your website visitors will love you for it, and they'll tell their friends about your site, too.
In this fascinating how-to guide, you'll discover the truth about curated content. You'll learn to curate content for your own website, and become a respected niche expert at the same time.
Let one of the Internet's first curators explain the simple steps – and best resources – that make content curation fun for you and your readers.
First, discover how and where to collect content your readers will enjoy.
Then, learn to filter and evaluate that content so your site is the best in its niche.
Explore ways to organize your curated content, so it makes sense and appeals to your visitors.
Finally, you'll glean helpful tips that will make visitors link to your website rather than link to your links.
Author Eibhlin ("Eileen") Morey MacIntosh shares her insights in an informal but information-packed style. She explains what you can do to create compelling curated content, and she give examples of how she curates for her own websites.
Before this journey is over, you'll also uncover resources to understand copyright issues and how to overcome them when you're adding third-party content to your website.
Finally, the author guides you through the history of content curation.
By understanding the paths followed by 19th and 20th century content curators, you can predict where 21st century curation may lead us.
New Forest Books is a participant in the Amazon Services LLC Associates Program, an affiliate advertising program designed to provide a means for sites to earn advertising fees by advertising and linking to Amazon.com and related sites. New Forest Books also participates in other bookstore-related affiliate programs. This means if you click on a link and purchase an item, we may receive an affiliate commission. We are disclosing this in accordance with the Federal Trade Commission's
16 CFR, Part 255
: "Guides Concerning the Use of Endorsements and Testimonials in Advertising."