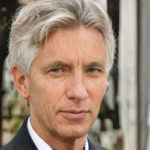 Dace Allen joined the New Forest family as Sarah Skye's co-author and continues to write books under his own name, as well.
Previously known for his New Age books and "ET" theories, we look forward to his future books. Meanwhile, you can find him at Area 51 conferences and other gatherings of UFO and sci-fi enthusiasts.
Dace Allen, in his own words
I'm a dedicated researcher. I'm at my best when I roll up my sleeves and delve into dusty books stacked in corners of old, academic libraries.
I believe that important history hasn't been concealed as much as it's been forgotten. It's been condensed and cleaned up for public school textbooks. "Unimportant" things were left out.
My research suggests those things were among the most important. When I find a fact or a nuance of history that I've never seen before, that's the string I pull to find more.
It's led me to remarkable discoveries, including those I share with other researchers, and put into the books I write and collaborate on.
Dace Allen's books 
The Pleiadians Files
– This book is the first of its kind, providing serious researchers with reliable, academic and time-honored information about the early, documented history of the Pleiades and the Pleiadians.
This "lost" and hidden history has now been placed before you in black and white. It's there for truly perceptive people – like you – to understand. In the pages of this book, you'll find a new understanding of the Pleiadians and how they've been part of our spirituality since the beginning of recorded time.
Page by page, from Asian lore to Druid practices to signs left in Egypt's pyramids, you'll follow the path that points directly to the Pleiades.
It's an exciting journey that begins with this book.
Prophecy & The Last Pope – St. Malchy, Nostradamus, the Antichrist, and End Times
  (co-authored with Sarah Skye) – Was Benedict XVI the last Pope? Who will follow him, and what marks the true beginning of End Times?
In this book, you'll discover the eerily accurate prophecies of Saint Malachy. You'll see what Nostradamus and Mother Shipton said, along with many other mystics who predicted the final days… and your future.
Discover the prophecies. See how they fit together. Learn what to watch for in world headlines. Read this book and be ready for what's ahead!