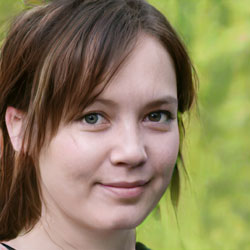 Rue Taylor Cote wrote the first draft of her best-selling Ghost Hunting in Tilton, NH when she was a UNH student.
Later, with editorial additions from Jim Fitzgerald and Fiona Broome, she worked with our New Forest Books team to produce a book we're all proud of.
Currently, Rue – now married and writing as Rue Taylor Cote – is working on additional, regional histories related to paranormal activity and interesting anomalies.