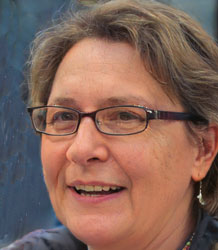 Sharon Allingham is a retired nurse and midwife.
Though her time is now filled with volunteer work as well as time with her grandchildren, she did research and write Constipation Relief – Fast, natural ways to relieve the bloat and pain.
That book achieved its greatest success in India and parts of Europe, as well as five-star reviews in the U.S.
We're proud to have worked with her, and wish her health, happiness, and continued success with her new pursuits.