New Forest Books an indie author co-op managed by Joe & Mary Fabella.
We're proud to be innovators in alternative and indie publishing.
Our history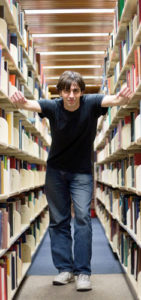 In 2009, New Forest Books began as a project of author and artist Eibhlin MacIntosh. We created cover designs and formatted authors' books for print and digital editions.
We were among the first publishing houses to base our fees on our authors' success. We charged 10% of the cover price (or $1 per copy) for each printed book sold.
If our authors didn't earn money, we didn't earn money.
As indie publishing became simpler, so did our business model.
In 2017, New Forest Books formally transformed into a co-op with a new management team, Joe and Mary Fabella.
Joe runs New Forest Books and designs many of our book covers.
Mary supervises editing and outsourcing.
Jane Christmas assists the Fabellas, and manages New Forest Books' marketing.
We're still a cottage industry and author co-op, maintaining our original values.
We work with a limited number of authors and illustrators, by invitation only.
What we do:
Brainstorm book ideas.
Encourage our authors with monthly online roundtables.
Proofread and edit final drafts.
Design book covers.
Talk new authors through the indie publishing process.
Provide marketing assistance as needed.
---
FAQs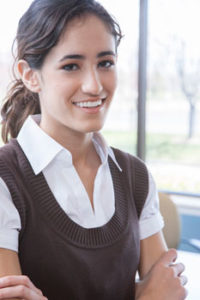 Where does the name "New Forest Books" come from?
New Forest is one of our favorite areas in southwest England, and a national park.  As environmentalists, we like New Forest Books' dual reference to the trees saved by publishing digital books.
Are you looking for new authors?
Not at this time.
If you're ready to be published and need formatting help, we recommend Draft2Digital.com. They'll work with you on a commission basis — no up-front fees —  and submit your books to a variety of worldwide outlets.
What other authors have you published?
Past friends and associates have included photographer Steve Wells, ghost excavator John Sabol, medium Lesley Marden, and fine artist Marcus McAllister.  We were honored to work with them early in their publishing careers, and value their continued friendships.
---
In addition, Joe and Mary manage their own author services. That's separate from New  Forest Books, for authors who want a more concierge service.
Here's what Joe & Mary can do for you, as consultants.
Design book covers (Joe) and proofread or even edit your book (Mary), and point you to useful resources for indie authors.
Help new authors establish an online presence:

Secure domain name rights – usually one for the author's name and one for each major book (or series) he or she writes.
Host, create, and maintain their book-related websites – usually, just for the first year.
Set up social media accounts for marketing, and create a maintenance hub at HootSuite.

Make connections for guest blogging, radio interviews, and YouTube appearances.
Schedule book giveaways and other specialized promotional activities.
Introduce authors to publicity and marketing professionals for offline visibility.
Arrange in-store and library book signings.
Brief new authors on conferences and speaking opportunities related to their books.
Encourage authors to write their next books, as soon as possible. Momentum is essential!
To contact the Fabellas about their services, write to them at FabellaPublishing@NewForestBooks.com